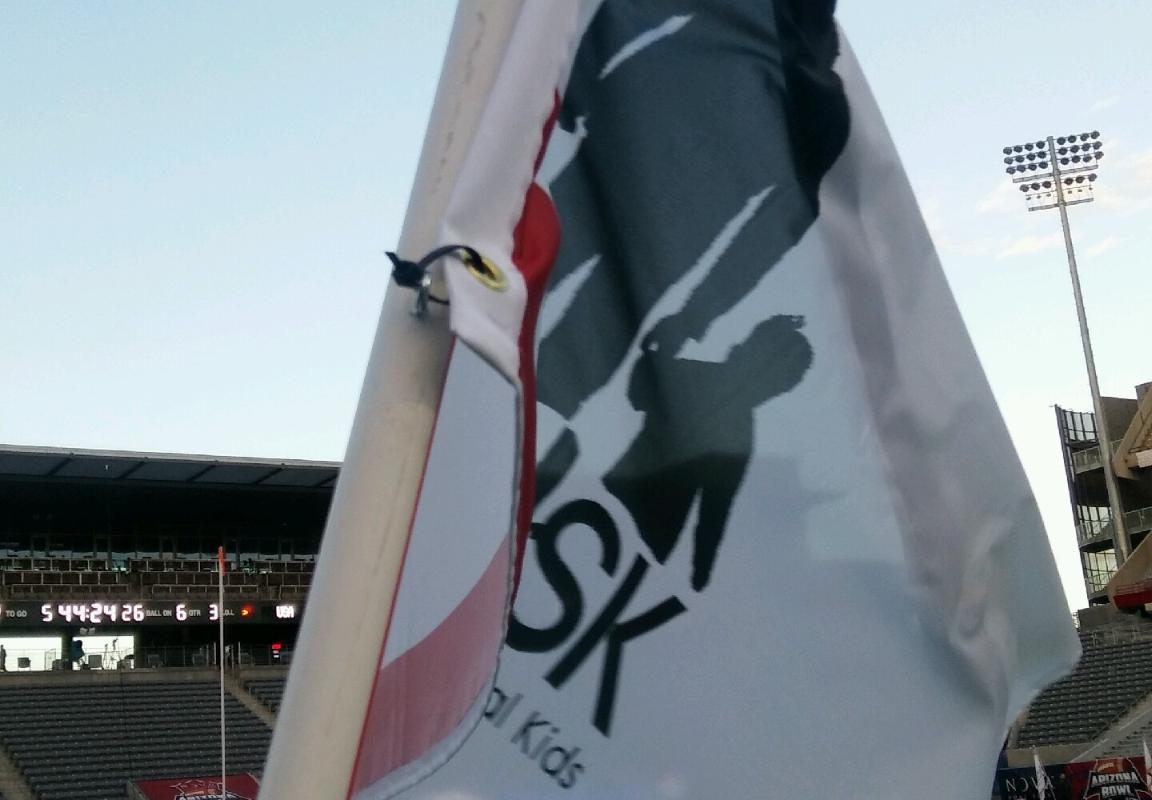 On Friday, December 30th, D4SK participated in the Tucson NOVA Home Loans Arizona Bowl Tailgate Festival Charity Village as part of an Arizona Bowl RAAVOLUTION event! It was amazing to see so many great Tucson-based agencies together and all of them are now part of an ongoing coalition.
D4SK would like to thank the following businesses and Individuals for their generous contributions for the Arizona Bowl RAAVOLUTION project:
Joe Bellassi
AMT Motors Owner Roger Tashman
Jesus and Andrea, Alexis, A.J., Amaya, Analise Grijalva for the donation of your time (couldn't have done it without you!)
Randy's Automotive
Willie's Total Salon Rosa Cole
Wayne and Phillip Glembin
In Bloom Wholistic Healthcare
ALL of the RAAVOLUTION Team for taking care of all the coordination and patience. D4SK Tucson Chapter thanks you for your hard work at bringing the event together. We look forward to working together you and all the other participants!